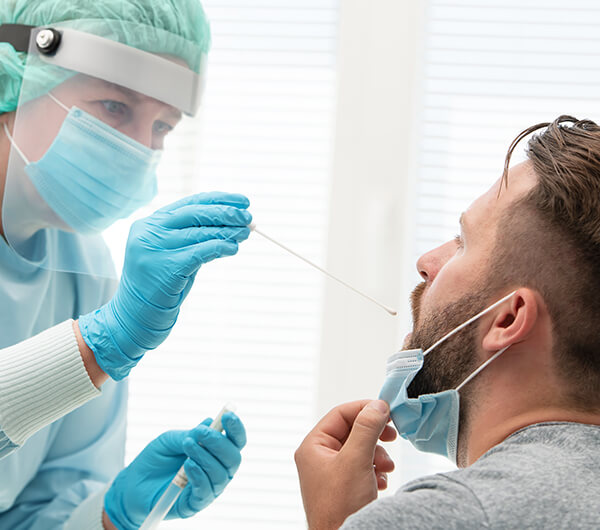 COVID-19 tests can detect the SARS-CoV-2 virus that causes COVID-19, its biomarkers, or antibodies produced by your cells after being infected with COVID-19 or after being vaccinated. There are various types of COVID-19 tests available to indicate if you have been infected.
PCR testing checks for the presence of the virus RNA in our body, while antibody tests can tell if you have had a prior infection with the COVID-19 virus. This is because your body develops antibodies after being infected with the SARS-CoV-2 virus or after getting a COVID-19 vaccine. If you've been recently exposed to someone infected with COVID-19, are planning to travel, or have been in a highly crowded setting, it's advisable to get tested for COVID-19 to minimize the spread of the virus.
At StatMD Urgent Care, COVID testing is available at affordable prices with quick and accurate results. We offer same-day COVID testing services to help you get faster results and access treatment promptly if needed. No appointment is necessary; you can walk into our practice today to experience our leading COVID-19 testing facility!