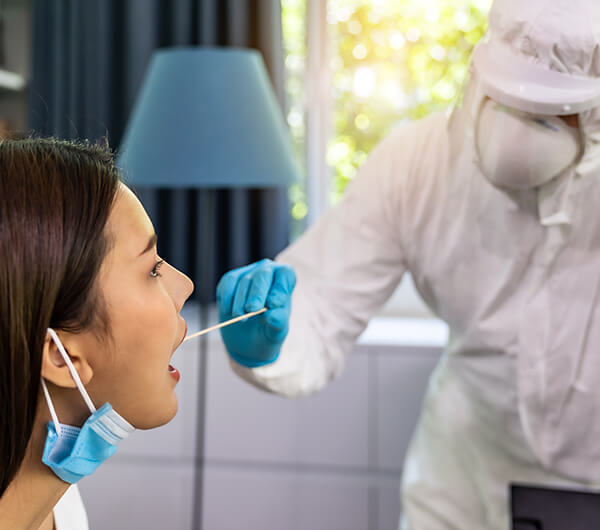 Types of Lab Tests in Urgent Care
Our well-equipped, trained experts provide onsite lab tests which are convenient and time-saving. Our comprehensive lab tests include almost all kinds of testing.
We understand how frustrating it becomes when doctors ask you to perform specific tests elsewhere, as many clinics or hospitals don't have an in-house testing facility. It makes the process lengthy, which results in delaying the treatment. To avoid such cases, you can opt for Stat MD urgent care.
Check out a few of the lab test lists carried out by our urgent care lab testing facility:
Covid-19 Testing: We detect specific antigens from the SARS-CoV-2 virus in individuals suspected of COVID-19 by using a nose or throat swab.
Influenza A and B (flu): If you suspect you have the flu, it's essential that you meet our healthcare provider soon since flu medications work best when treated early.
STD Tests: If you are at risk of potentially having a sexually transmitted disease (STD), early testing is vital to diagnose and begin treatment.
Pregnancy Tests: Human Chorionic Gonadotropin (HCG) hormone in urine samples plays a vital role as its presence denotes pregnancy.
Strep A (Strep Throat Diagnosis): At StatMD Urgent Care, a sample will be collected by swabbing the back of your throat with a long cotton swab. The collected sample will be tested to determine whether a strep infection or any other bacteria is accountable for sore throat.
Blood Glucose Test: It is performed to determine your blood sugar or glucose level. It helps in diagnosing diabetes.
Radiology Services:
If you have been prescribed X-rays or CT scans, do not waste time scheduling tests weeks in advance. Use our walk-in urgent care center. Radiology services comprise:
X-rays: X-rays diagnose and monitor certain medical conditions, enabling our doctors to treat them more accurately.
CT Scan: A CT scan is generally performed to diagnose bone and muscle disorders, including fractures and bone tumors.