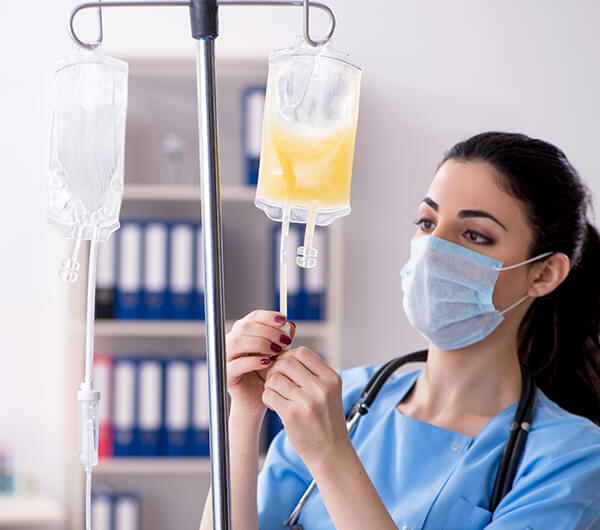 What Are IV Fluids?
IV fluids are specially formulated liquids injected into a vein to treat or prevent dehydration. It also treats electrolyte imbalances. They are used in persons of all ages who are injured, sick, dehydrated from exercise or heat, or undergoing surgery. Intravenous hydration consists of a low risk of complications. Also, it is a common, simple, and safe procedure.
How Does IV Hydration Work?
IV hydration is a faster alternative compared to oral hydration intake, as oral hydration needs more time for the fluids to go through the gastrointestinal tract before being absorbed by your body. In contrast, since hydration infusion is inserted directly into a vein, the solution goes straight into your bloodstream. This provides a faster absorption compared to oral hydration.